The Best Hunting Weapons for 2023
If you are considering taking up the hunting art for 2023, consider investing in some incredible hunting weapons to get started. Whether you already own a rifle and want to try something less conventional like a crossbow, bow or spear, we will provide you with the basics to get started in the search for your brand-new arsenal. 
If you are looking for a better hunting knife to survive the outdoors, our Stag Knife One is a popular blade for modern hunters today.  However, don't rely on swords and short blades to get a clean killing job; leave that for the weapon types on this list and use your knife for ethical hunting clean-up.
The Best Hunting Guns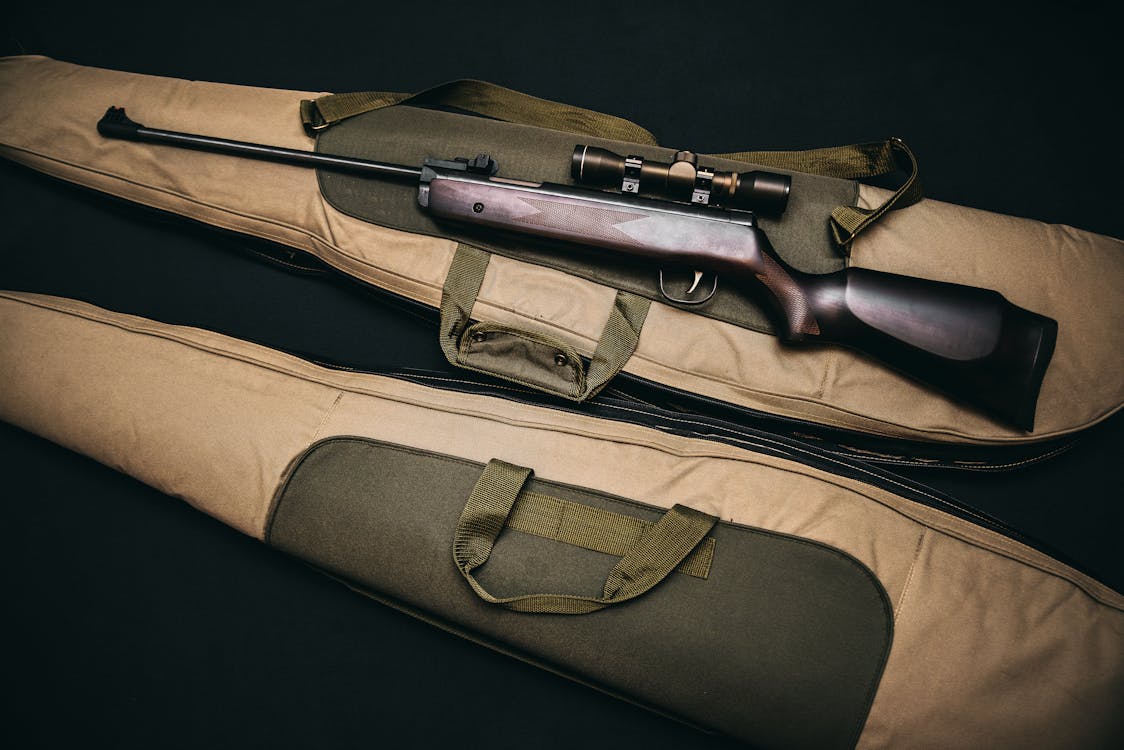 The most popular method of hunting is firearms, and a rifle more specifically because of its long-range, lightweight, affordable pricing, and great add-ons such as a scope to get the perfect shot each time. However, what are the best hunting rifles for 2023?
Winchester XPR – TrueTimber Strata MB Rife
This is a high-bolt rifle produced by Winchester Guns in Morgan, Utah. It is a step forward for the company regarding rifle design as they improve on previous models in their collection to create even more efficient and affordable guns for their customers. One highlight of this gun is the bonus of a detachable extra box magazine to keep extra shells close at hand instead of deep in your trouser pockets. This rifle is modern, and with a camo finish, you will be at the top of the food chain this year and the envy of your hunting buddies.
Check out the review by Gun Genius. 
Springfield Model 2020 Waypoint Rifle
Another great hunting gun for 2023 is produced by Stringfield Armory, which has been in operation since 1974 in America. Although it is a couple of years old, it is still at the forefront of modern rifle design and comfort. It has a sleek look, scope for amazing targeting, and much more to gush about. I would say the coating for the casing gives it character and a distinct look, as much as it is also a reliable rifle for the hunt, allowing it to distinguish itself from the crowd.
Check out the full review by Gun University at Springfield Armory 2020 Waypoint review.
Kimber Hunter Rife
This rifle is a mauser-style bolt gun produced by Kimber, a sought-after and well-respected American gun brand that has been operating since 1911. The gun sits at a budget that isn't the cheapest of its kind but at a range which represents not just quality but the commitment at Kimber to make great and adorable guns.
What makes this rifle unique is the simplistic brown design akin to older brands of rifles made of wood, but with a modern finish, not seeking to hide the fact it is made of Northwoods Brown Polymer. It is lightweight and easy to load, so it is the perfect choice for a hunt!
Check out the Outdoor Life review: Gun Review: Kimber M84 Hunter Rifle.
Other Amazing Gun Brands
With this just a taste of the amazing guns on offer, you can check out a wide variety of others from these respected gun brands.
Bergara

Tikka

Ruger

Weatherby

Fierce

Stringfield

Winchester

Kimber

Gunwerks

Savage

Browning
The Best Hunting Crossbow
Via: Free Stock Photo.
The idea of hunting with something other than a rifle might sound strange to some, but a huge part of the hunting community loves the feel of crossbows when they're out on the hunt. We are not talking about the late medieval weapons but modern equivalents that are just as powerful and accurate as rifles.
Killer Instinct Crossbows Ripper 415
The Ripper 415 crossbow by Killer Instinct is a king in modern hunting crossbows and is a vast improvement to their earlier models. This a great weapon because it can be used for target practice or out in the field during hunting season, it might look heavy, but it is exceptionally lightweight and easy to use. This improvement comes from the increase in speed to send the bolt shooting at 425 feet per second, with a sleeker design for further comfort.
Check out the Killer Instinct Ripper 415 Review by Outdoor Hub.
TenPoint Titan SS
Regarded as the lightest, shortest, most powerful, and most accurate crossbow in the Titan range to come out of TenPoint, the Titan SS is popular amongst crossbow hunters. The bolts it fires go up to 340 feet per second and can be fired very accurately with the aid of the modern scope and light-weighted frame. It is a pleasure to use and hold, feeling a natural part of a hunter's person as they run about in the woods or target stationary. 
Check out the Crossbow Review: TenPoint Titan SS by Grand View Outdoors.
Barnett Whitetail Pro STR
This beauty of a beastly crossbow is one of the latest marvels to come out of Barnett Crossbow's Whitetail range and has been creating the talk of the town in the crossbow community in recent years since its release in 2018. It is still well worth a pickup in 2023 because it has a shooting speed of 400 feet per second, it is fairly cheap whilst still being of high quality, a great scope, the iconic Barnett logo, design for durability and comfort. 
Check out the Barnett Whitetail Hunter Pro STR Crossbow Review by Forgotten Hunter.
Other Popular Crossbow Brands:
If you want to see the complete range of amazing hunting crossbow brands, we recommend checking out the big brands listed below.
Ravin

TenPoint

Excalibur Crossbow

Barnett

CenterPoint

Killer Instinct

Wicked Ridge

Ravin

Bear X
Bow and Arrow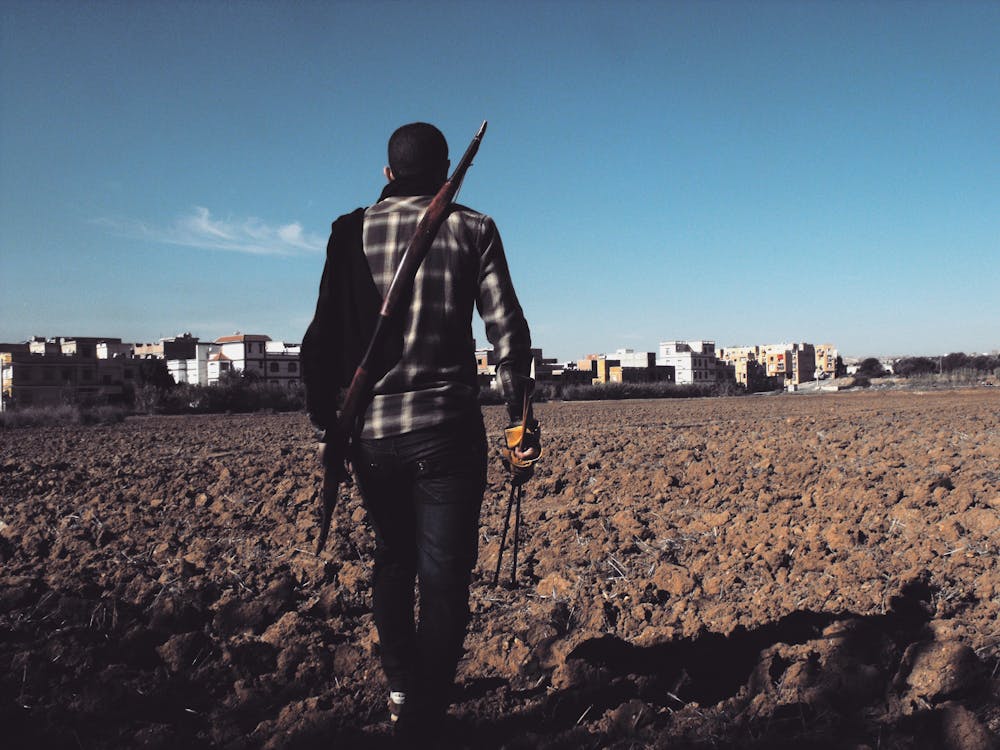 Via: Free Stock Photo.
Something even more unconventional for a modern hunting weapon in 2023 is the bow and arrow. However, it is still a popular pastime for those that love prehistoric hunting or medieval recreationists. Most bows aren't even made of wood and have been updated to the modern world with modern materials and technologies, making bows more efficient and fun to use than ever before.
Mathews V3X 29/33
The V3X has been quoted as being the best compound bow that Outdoor Life has ever reviewed. This 2021 bow is steady, accurate, and has a range of innovative features; few other bows can compete in terms of quality and pleasure in usage. 
Firstly, the bow has the benefit of increasing or decreasing its length compared to the previous V3 bow, making it great for shorter or taller archers. In addition, the bow fires at 336 feet per second with an easy-to-aim scope and comfortable frame to hold it in place for easy aiming. If you want to try hunting with a bow, you can't get much better than this! 
Hoyt Carbon RX7/RX7 Ultra
This recently released 2022 bow is at the forefront of modern bow technology. Starting in terms of features at a rated soot speed of 334 feet per second,  with the greatest strength in its design felt when you draw back the string fully before you aim and release the shot. It is compact, robust, and an easy bow to achieve all the basics, with upgrades made from previous models that show Hoyt is always trying to improve the designs of their bows for better products and happy customers!
Check out the Hoyt Carbon RX-7 Ultra Review by Archery Talk Forum. 
Other Top Bow Brands
If these two beauties don't sell you on a hunting bow, you should check out these other bow brands for further options. There is a bow for everyone, after all!
Hoyt Archery

Bowtech Archery

Mathews Archery

Elite Archery

PSE Archery

Prime Archery

Quest Bow Hunting
Spears For Prehistoric Hunting
Via: Free Stock Photo.
If you are not one for hunting for a distance or looking to try a different type of hunting, then a spear is the only way to efficiently hunt without turning the kill into a blood bath. Spears are already popular with spearfishing and are some of the oldest forms of hunting weapons, so they are perfect for hunting! But where can you get a hunting spear for 2023?
Cold Steel American Hunting Spear
Designed as both a spear and javelin, this implement can serve both needs efficiently. For hunting close-up, the spear is sufficient for thrusting motion, made from steel with a sharp blade to ensure long durability and usage. It even comes with a Secure-Ex® sheath to keep the blade and those around it safe. 
REAPR 11003 Survival Spear
This is a high-quality throwing spear made of stainless steel designed to be perfect for hunting, survival, and close-quarters piercing or prying. You can throw it from afar or get up close and personal with a short, sharp, and durable blade. In addition, the spear comes with a sheath to contain the blade from harm and can quickly be removed and stored at a moment's notice. 
Knives For Hunting and Fishing
For hunting, it's one thing to have a brilliant killing tool that does it quickly and efficiently, but it is also essential to have a blade that can help you prepare the game for the after-killing cleanup. A good hunting knife is important regardless of what you intend to do with the body and is extra useful if you need to cut and prepare food on a long hunting trip. 
Stag Knives offers some of the best premium hunting knives at a cheaper cost to regular blades of similar quality. Our Stag One blade is popular among hunters who purchased the stainless-steel folding pocketknife. The blade is made of D2 Steel and will hold its sharp edge for years, with only minor retouches needed. The blade is held securely by Phospher Bronze Caged Bearings to a comfortable G10 Black handle and is easily cared for by light oiling. Even if this knife goes to Hell and back, it will survive it all!
You can see all our customers are saying (and more) on the product page for the Stag One Knife.
The Worst Hunting Weapons for 2023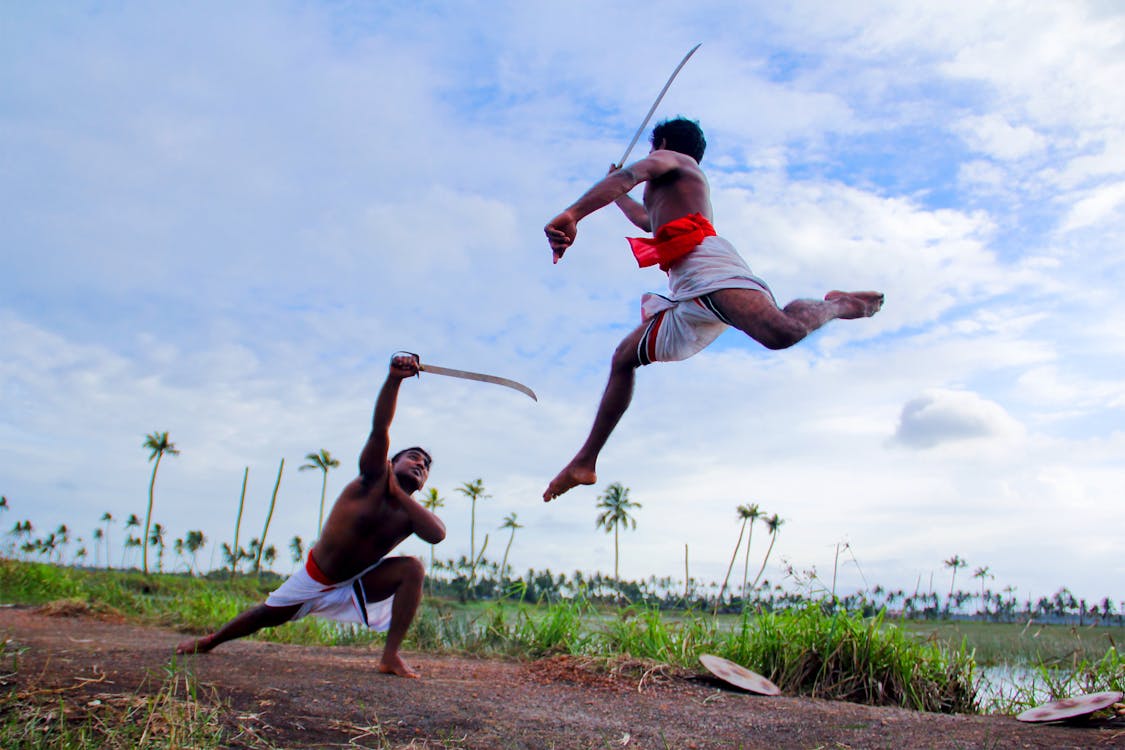 Via: Free Stock Photo
The worse hunting weapon in 2023 you could pick for a hunting trip is, of course, the legendary sword. Even if the blades are sharp and are popular among weapon enthusiasts, they are terrible choices for hunting. Period. 
But why is that? If we, as hunters, want to become more ethical with our methods, we don't want to be hacking and slashing to try and kill our game. It will be messy and not very quick or humane for the creature we are targeting, and the last thing we want is for them to suffer! 
So, stick to the rifle, crossbow, bow, or spear, and save the blades in hunting for preparing a body after death with a hunting knife. Swords are better left for clashing against each other in a good friendly spar between fellow knights. 
Final Remarks: The Best Hunting Weapons for 2023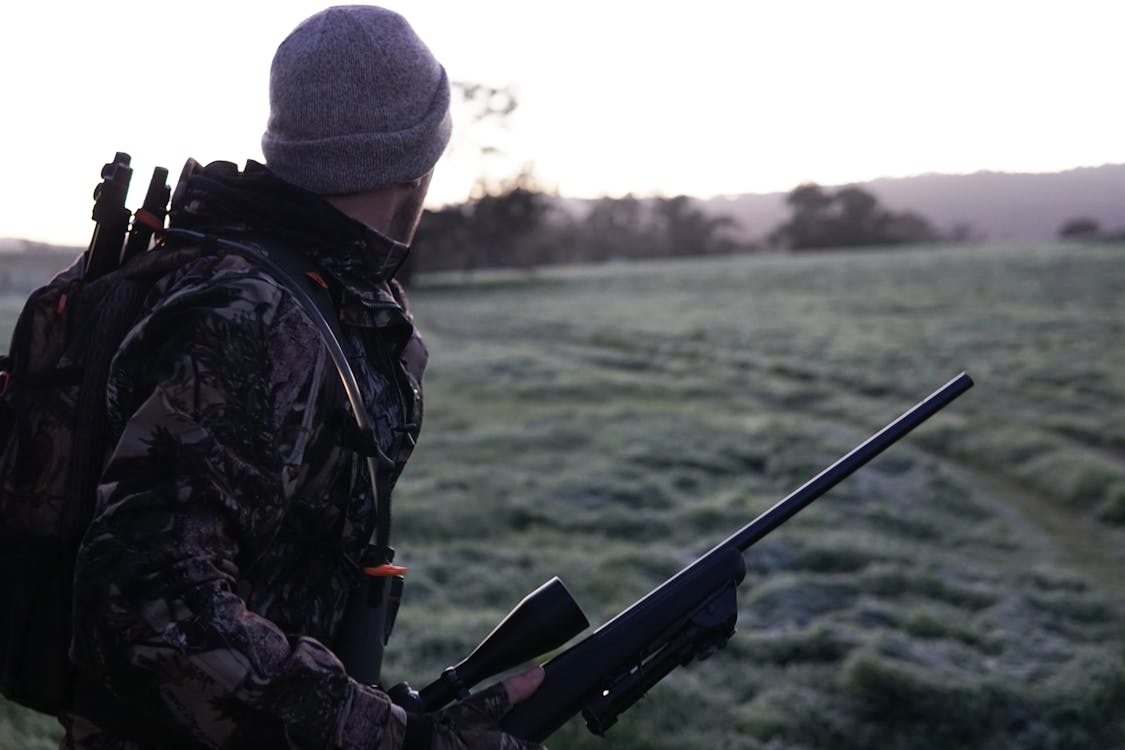 Via: Free Stock Photo.
Finding the right hunting weapon in 2023 isn't difficult; you just need to know where to look and find the right tool that best suits your needs. If several are the perfect options on this list, why not buy both if you can afford them? Imagine playing around with different hunting methods and not being shy about striving away from the most popular methods of hunting with a rifle. You might discover a renewed passion for hunting that you didn't think was possible. So get out there and enjoy the hunt. 
Check out: