The Philosophy of Life and Survival From Bear Grylls
 Bear Grylls is a big name in modern reality entertainment; even if you don't know what he does, you'll likely have seen his face or heard his name. He is a leading survival expert, bringing his experience as a former SAS solider and knowledge of the wilds to a general audience in an entertaining and informative way in his series Man Vs. Wild. 
Today we will be looking at the philosophy of Bear Grylls and what you can learn from his view on the world, the media he puts out, and how this can make you a better human being and hunter. These are useful as hunting is more than just being able to fire a gun!
You can become an ethical hunter by following Bear's advice!
Who is Bear Grylls?
Bear was born in London, England, where he showed a passion for sport and adventure from a young age. Despite being born Edward, he was given the nickname Bear at a week old, which is appropriate considering he was exploring from an early age. He went climbing, sailing, and skydiving and even obtained a second dan black belt in Shotokan karate. His Christian faith was the backbone of his life to drive him forward in all these endeavours.
After school, Grylls hiked the Himalayan mountains of Sikkim and West Bengal before he served in the SAS as a trooper trained in unarmed combat, desert and winter warfare, survival, climbing, parachuting, and explosives. Grylls continued to serve in the army even after a 1996 accident, and two years later, in 1998, he scaled the summit of Mount Everest a age 23. 
Grylls went on to do many more incredible feats, from travelling through the Artic Northern Passage to sailing around the UK and much more. It seems like there is nothing that this can can't do! So, of course, it was not a surprise that eventually, he landed his TV show to teach others about survival through various escapades. 
Man Vs. Wild
From 2006 to 2011, Bear starred in the survival series Man Vs. Wild, where Grylls was dropped into inhospitable places to teach viewers how to survive. He showed off incredible stunts and equally unique environments but was best known for the usual survival tips, such as drinking urine or using the corpse of a sheep as a sleeping bag for warmth. This show although most are made of entertainment, some of the tips he gives will be helpful in certain situations. Bear teaches the viewers to be resourceful with their environment, get creative, and be prepared to get outside their comfort zone. 
The Life and Survival Philosophy of Bear Grylls
Bear Grylls is a big name in the big business of survival. So what's the big deal? Even if you don't care for its TV or significant life achievements, you can learn a lot from the life philosophy it follows. So we have gathered some of the best quotes Bear has been recorded saying to help you survive your own life and become a king or queen of life and the wilderness when hunting.
1: Get Outside of Your Comfort Zone
2: Do Whatever it Takes to Fulfil Your Dreams
3: Do Whatever it Takes to Survive
4: Be Humble and Help Others
5: Be Resourceful in Survival and Life
Final Remarks: The Philosophy of Life and Survival From Bear Grylls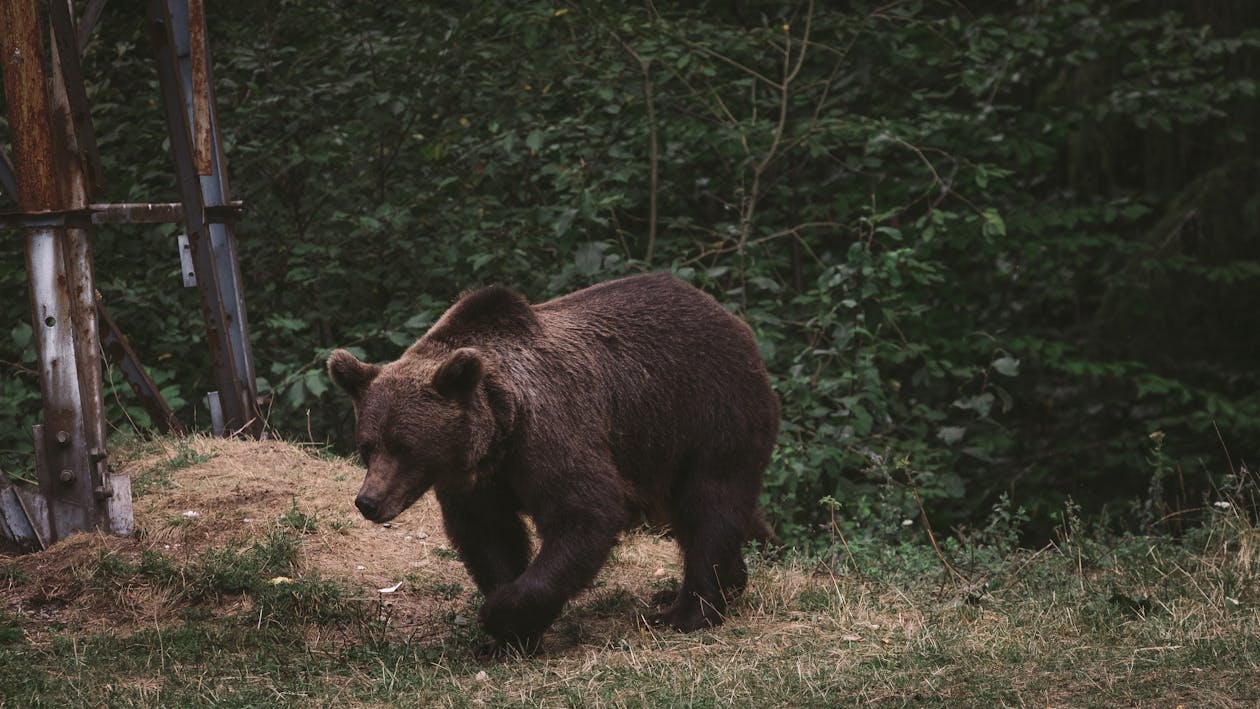 Via: Free Stock Photo.
Bear Grylls is among the most important names in the adventure and reality industry. He is someone you should consider a follow to help upgrade your survival game if you are a hunter who likes to be self-sufficient and ready for whatever challenges await you. So, take some of his life advice, add some Bear philosophy to your hunting, and become the best person you can achieve! 
Check out: